YAS News - Week 9, Term 3
Light up the Cape!
How about coming down to Cape Jervis this Saturday 18th September from 5pm - 8pm for a night family fun.!
As part of this year's Festival of Nature the Festival Fleurieu Committee are lighting up The Cape with an Illuminart projection. This event is to mark the 150 years of the Cape Jervis lighthouse and to see some local fishing stories coming alight on the 'new' lighthouse.
Along with other food stalls, this year Miss Buttercup will be providing hot chocolates, coffees, milkshakes and selling some local produce.
So, bring your chairs, rug up in your winter woolies, make your way down to 'The Cape,' and join in with the festivities.
Lost Property Collection
Our lost property container at school is overflowing with jumpers, hats, lunch boxes and water bottles.
If your child is missing any of these items, we will have a table outside on Tuesday and Wednesday next week!
Most of the jumpers have names on them so please come and have a look.
Mayors' Short Story Challenge - 2021
On Tuesday 14th September we had our Presentation and Awards Assembly for this year's Mayor Short Story Challenge. 119 students submitted stories and were presented with a Participation Certificate by Mayor Rothwell.
Short-listed certificates were awarded to the following students;
Reception to 2 Category; Ella Conroy with 'Suzi the stegosaurus and the volcano'.
Years 3 – 4 Category; Emily Soper with 'The magic crayons', Alice Fearnside with 'The Adventure' and Riley Pope with 'The war with a toy'.
Years 5 – 7 Category; Abbey Page with 'A taste in fashion', Lilly Wenham with 'The Mystery Fire' and Lauren Vales with 'The fire'.
Years 8 – 10 Category; Georgina Williams with 'Wolf Whisperer'.
Section Winners were awarded to the following students;
Years 3 – 4 Category; Riley Pope
Years 5 – 7 Category; Lauren Vales
Years 8 – 10 Category; Georgina Williams
The encouragement award winner for the 2021 Mayors' Short Story Challenge for the District of Yankalilla was:
Congratulations to each and every one of you!
Award Winners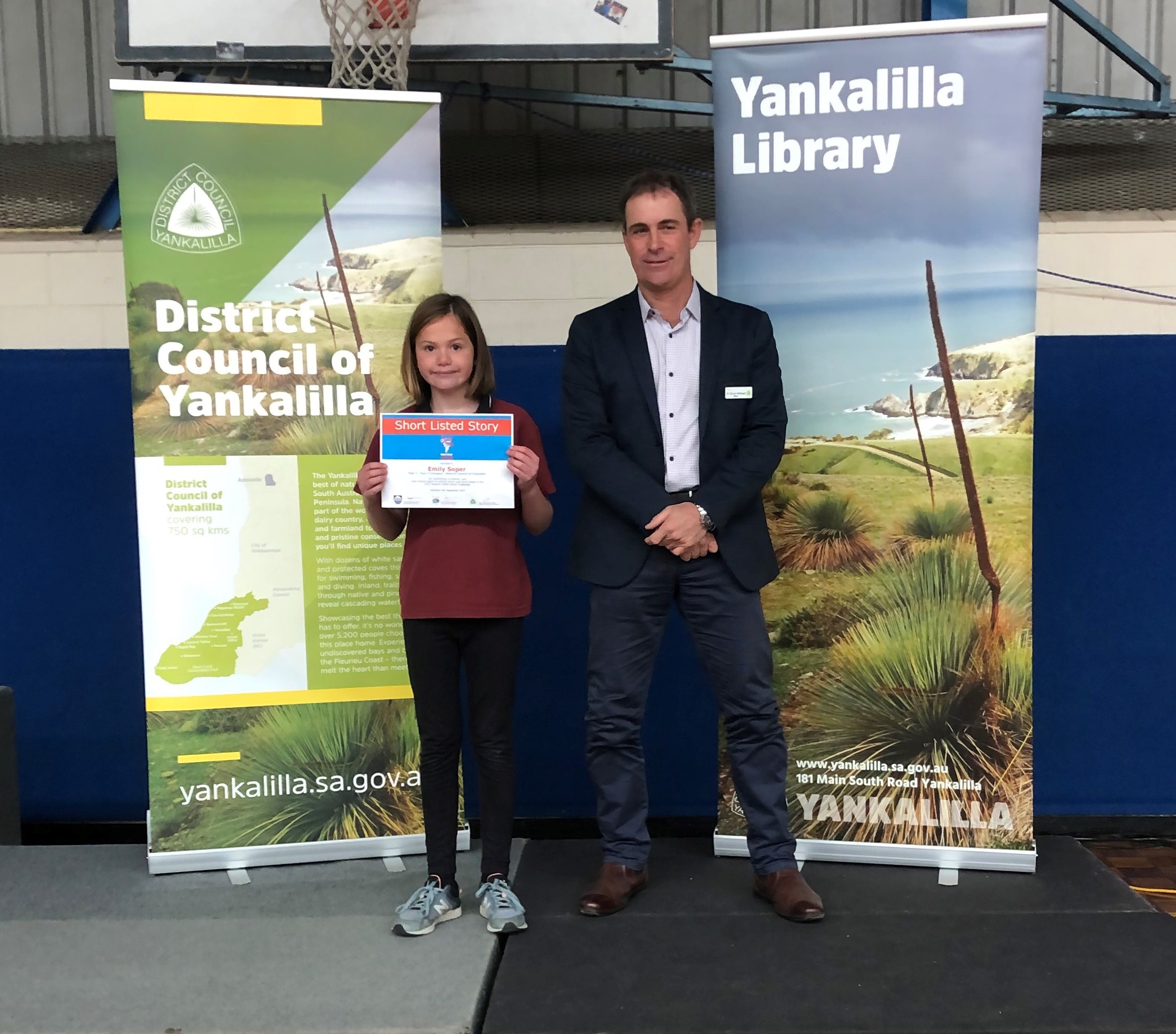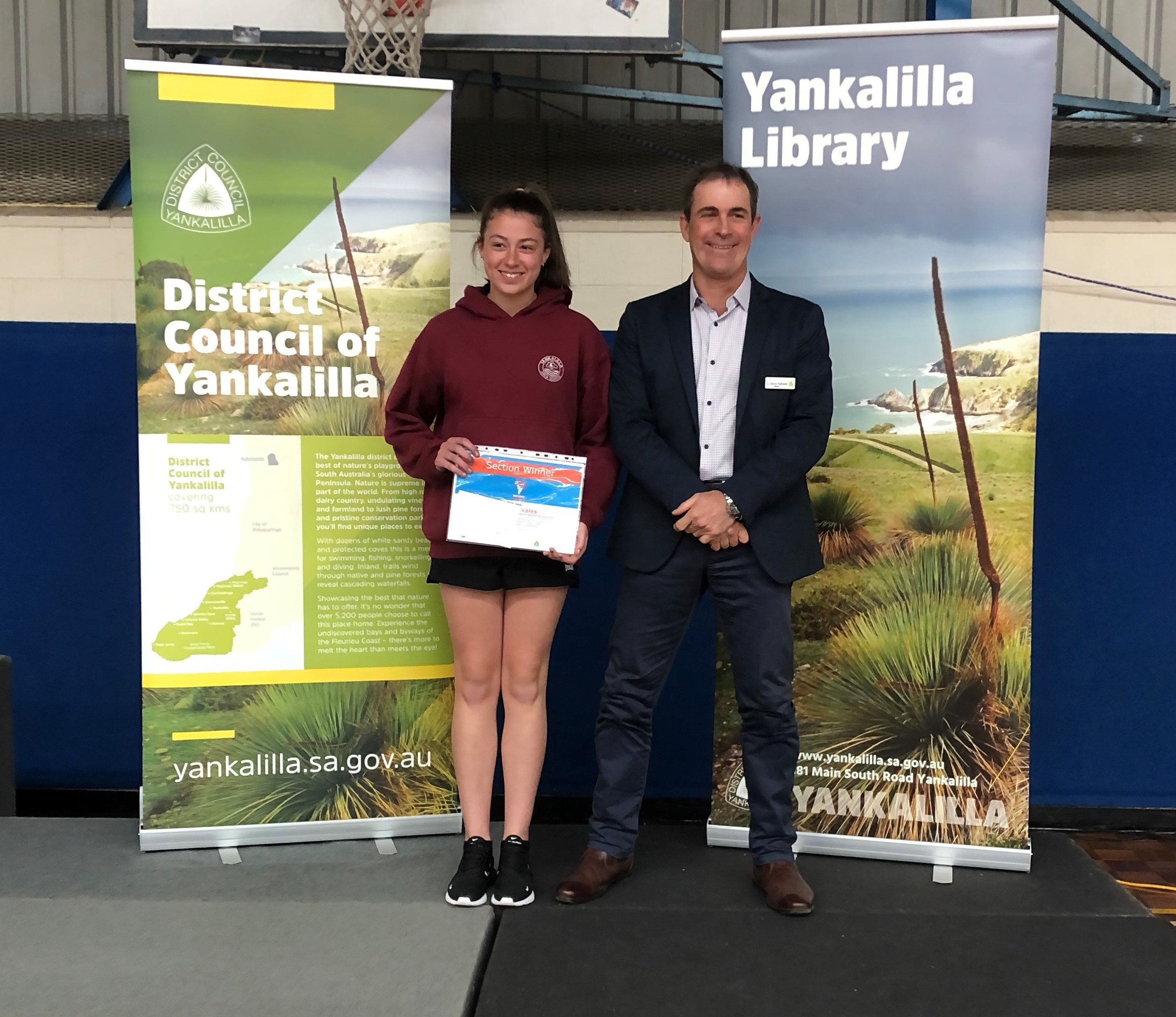 Readers RAP Competition
On Thursday this week, four teams from YAS travelled to Encounter Bay Lutheran to compete against five other schools in the annual Readers Rap Competition.
Students were required to read two novels, view a movie and read a picture book. They then had to answer quiz questions on each text in competition with the other teams. The event has been described as 'SAPSASA for Reading'.
It was a fabulous day out and our students, as always did us proud, with all of our YAS teams achieving high scores. Our team of 'Smarties' were awarded second prize with a score of 44 points, just one point less than the winning team!
Congratulations to everyone who competed and to Bu Taylor and Ms Nobis, who spent months preparing everyone for the competition.
My New Gallery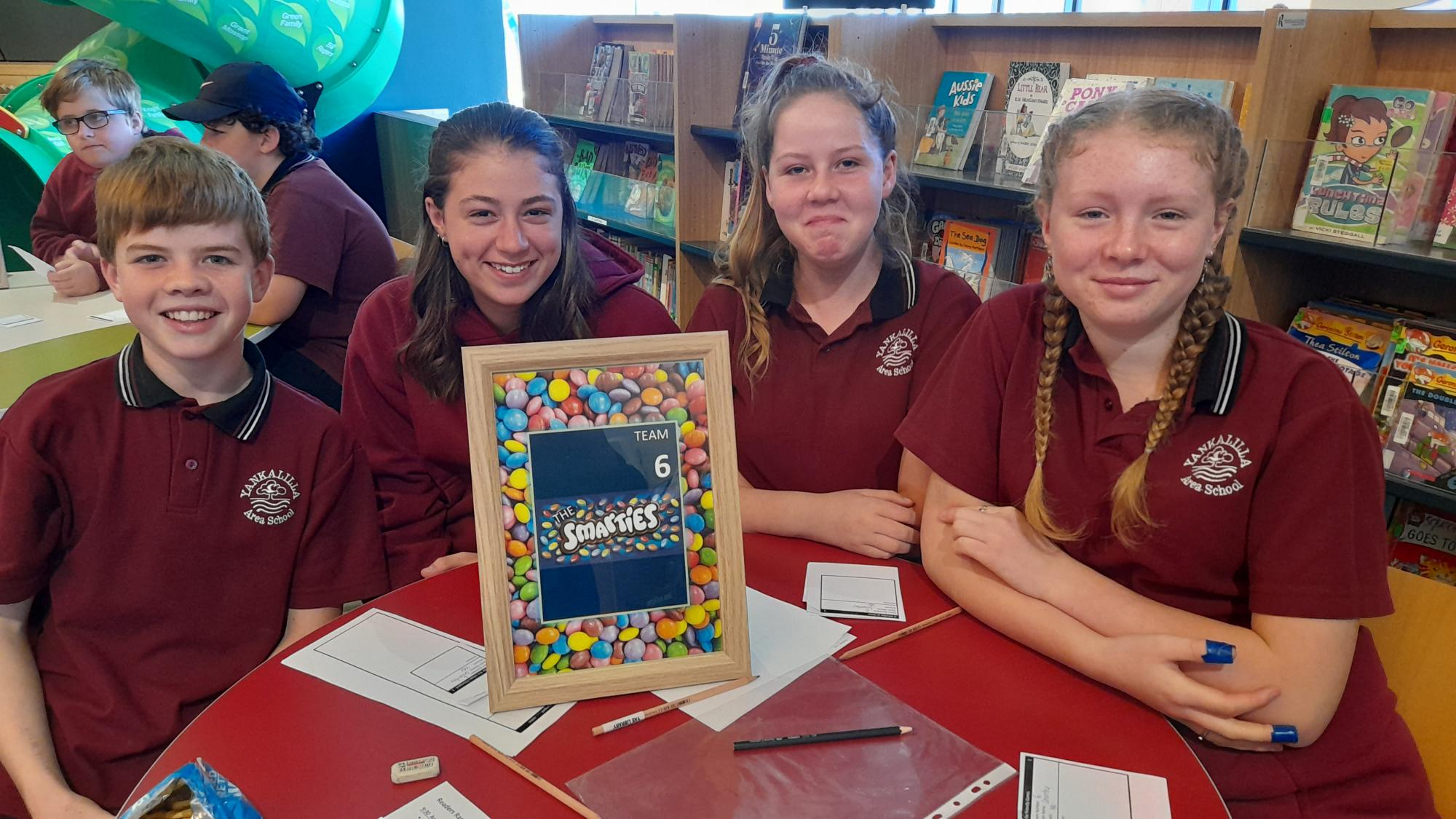 Spring has sprung!
A new season means the sun is coming out ... this can also mean;
Allergies
Hayfever
Cold and flu
Runny nose
Fatigue
If your child is not well, for their safety, and for ours, please can we ask you to keep them at home until they are feeling better.
Thankyou!
Amanda Rishworth MP
There is just no doubt that OSHC directors, educators and staff are essential workers. Yet, too often, their contribution is overlooked.
Many parents simply could not return to work without the support of before and after school hours care.
We have seen how important these services are throughout the pandemic, when OSHC staff have continued to turn up during lockdowns, so essential workers with children could continue going to work.
It was my pleasure to join the Southern OSHC Coordinators' meeting to discuss the vital work they do in our community, and the challenges facing the sector.
Amanda Rishworth, MP
Forestry SA - "adopt-a-spot"
The students at Yankalilla Area School are doing their bit to help keep Ingalalla Falls in tip-top condition for the 48,000 people who visit each year.
This beautiful spot is located on Kaurna Country, within our Second Valley Forest.
The school will be engaged in care and maintenance around the falls as part of an "adopt-a-spot" project led by Forestry SA staff Jackie and Rachel.
The students recently helped plant 100 native plants, adding to previous revegetation work around the falls area and helping improve habitat along Waterfall Creek. They also learned about the weed threats to the natural values of the site and helped in controlling arum lily, which is a major weed threat along the watercourse.
#southaustralia #makingadifference #forestrysa #ingallalafalls
Ingalalla Falls - Care and Maintenance
5CY Community Pantry Hampers
Yankalilla Area School received the letter below from the 5CY Community Pantry to say a BIG thank you for the generous contributions from our school and the community.
11 x 60 litre tubs were filled with non perishable foods. Our SACE crew also collected donations for this great cause.