YAS News - Week 8, Term 1 2022
A note from the Principal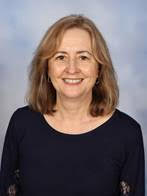 On Monday our local churches and Wendy Lindsay, our Pastoral Care Worker arranged for the "Side Hustle" coffee van to provide coffees during our staff meeting and professional development sessions. All staff greatly appreciated this gesture, thank you!
On Thursday, our NAPLAN Coordinator, Magda Nobis supported our Year 9 students who participated in the NAPLAN practice test, in preparation for NAPLAN happening this May. Our Year 3, 5 and 7 students will be participating in the practice test on Tuesday 29th March.
Please see below an invite to our Annual General Meeting for 2022 which will take place on Thursday 7th April. There will be a BBQ in the school quadrangle at 5:30pm, followed by our AGM at 6:00pm. This will be a good opportunity to meet our School Leadership Team who will be sharing some 2021 successes. Everyone is welcome!
Local dairy farmer, Peter Whitford has kindly donated a large amount of fertilizer to the school for our Edible Kitchen Garden, thank you. Students have been preparing the garden beds with broccoli, cauliflower, spring onions and cabbage, along with our Volunteer Gardener, Mel Steer.
A reminder that our annual Sports Day is next week! On Thursday 31st March, on the school oval, our house teams - Barker (Red), Sturt (Green) and Flinders Light (Blue and Yellow) will battle it out on the school oval. Parents are welcome to join us for a fun day for all!
Have a lovely weekend and stay safe!
Regards, Sonia
Bahasa Indonesia
In the 4-5 classroom we are learning how to ask and respond to questions about ourselves formally and informally. Some of us are finding ways to bump up our answers by using conjunctions and time markers.
We have been learning through ask and respond games like musical questions, the Language versions of Heads down, thumbs up and stuck in the mud, where we get to ask and answer the same question lots of time because repetition is a good way to remember things.
So that we can remember that Berapa umur mu? is asking how old we are, we designed a birthday cake with the correct number of candles.
The 6-7 classes are practicing saying what they want to eat and to discuss foods and drinks they like and dislike. We are also building up our vocabulary of taste words, which we are using to decorate our favourite restaurant placemats advertising different foods and drinks. Some people even came up with their own designer food, but we are not sure that tikus goreng (fried rat) would be very enak!(delicious)
Integrated Learning - Drama
Students have been learning about Titere (Mexican puppets). Having designed their own puppets, students used papier mache and gesso to create puppet heads and facial features. Titere are used to tell historical stories as well as the adventures of modern day icons and heroes. Students have used famous characters, for example Harry Potter, to inspire their designs. Our next challenge will be to create like sized puppets like the Indonesian Ondel-ondel.
Yr 8-9 Rotation Drama
We are using tableaux to recreate the story "Lord of the Flies" by William Golding. After watching Sparknotes "Lord of the Flies" we worked in groups to storyboard the main events of the story, as we saw them. Afterwards, we combined groups to collaboratively work on our tableaux, taking parts from each storyboard and combining them. We needed to think about where we wanted the audience to focus, as well as use levels and proxemics to add interest and indicate power and authority.
We will be using the green screen to add to the 'situation' and help set the scene.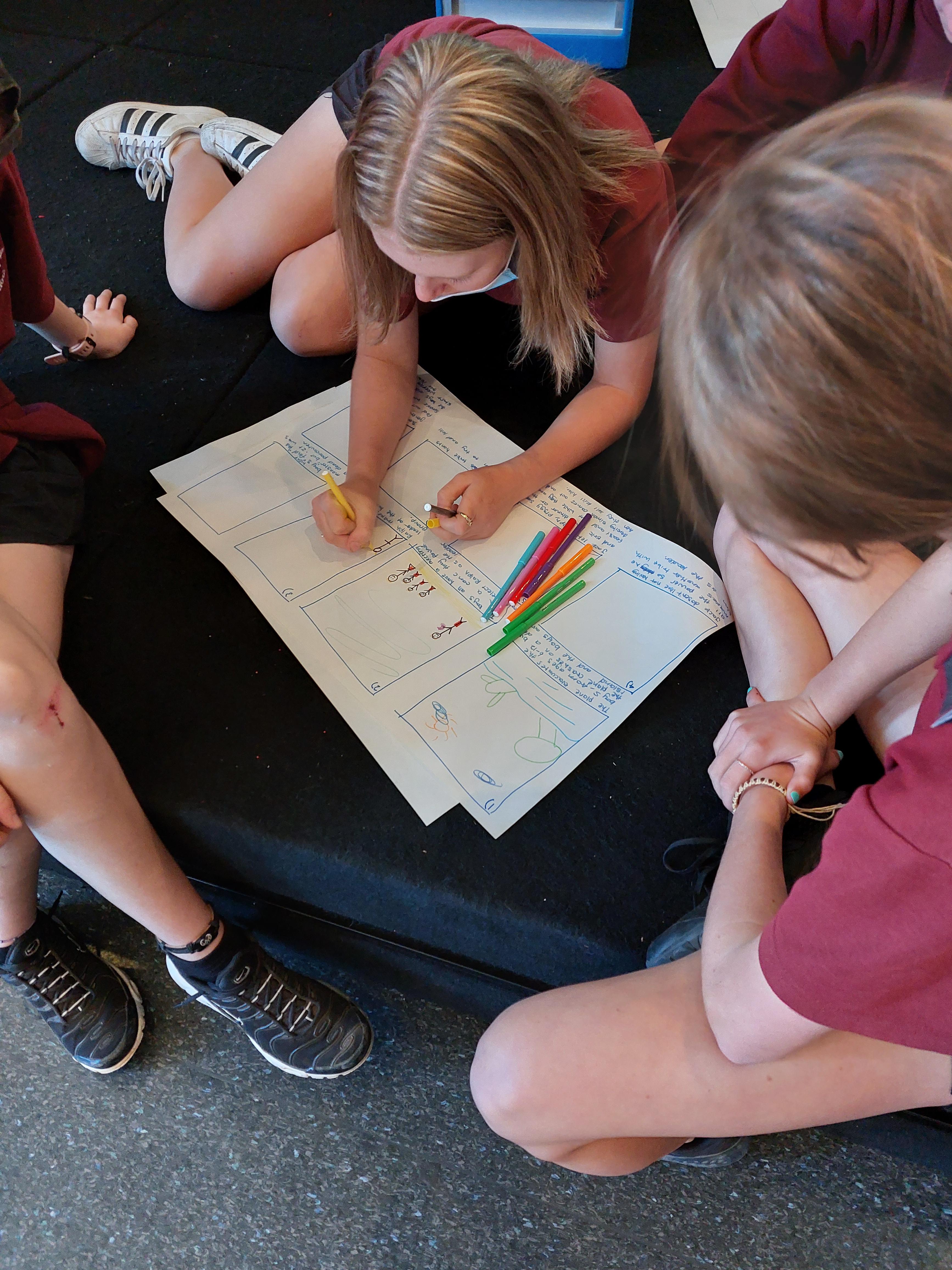 2022 April School Holiday Clinics & Talent Identification Camps
Volleyball SA will be holding School Holiday Clinics in the upcoming April Holidays and that nominations are open tomorrow. Please see below for more information! You can also access this information here:
https://www.volleyballsa.com.au/holidayclinics
Age Groups
Group 4 - 5, 6, 7 and 8 years old
Group 3 - 8, 9, 10 and 11 years old
Group 2 - 11, 12, 13 and 14 years old
Group 1 - 14, 15, 16, 17 and 18 years old
Talent Identification Camp - 13, 14, 15 and 16 years old
WEEK 1
Tuesday 19th (EASTERN FLEURIEU SCHOO) Groups 1, 2, 3 and 4
Wednesday 20th (MT LOFTY) Groups 3 and 4
Thursday 21st (LIGHTSVIEW) Talent Identification Camp
Friday 22nd (BRIGHTON) Groups 1, 2, 3 and 4
WEEK 2
Tuesday 26th (MAWSON LAKES BEACH) Groups 3 and 4
Wednesday 27th (BRIGHTON) Talent Identification Camp
Thursday 28th (MAWSON LAKES BEACH) Groups 1 and 2
Friday 29th (HENLEY) Groups 3 and 4
Clinic Cost
Full day clinic: $70.00pp
Half day clinic: $40.00pp
Clinic Times
9AM-3PM
Talent Identification Camp Cost
Half day camp: $50.00pp
Camp Times
Females- Morning 9AM-12PM
Males- Afternoon 12PM-3PM
Camp Details
Volleyball SA Academy Program is running a Talent Identification Camp in the April School Holidays!
The camp coaches will focus on teaching Spiking in-depth covering footwork, timing, and arm swings with the aim to generate more power.
If you are keen for this knowledge, view yourself as athletic, nominate asap to attend these camps as only 36 positions will be accepted!
Australian Red Cross
Got a bit of time this April?
Time to give blood and change lives?
1 in 3 people in Victor Harbor will need blood, and they need people like you to give it. We're rolling into town from the 26th of April till the 29th of April. Don't forget to pre-book your spot at donateblood.com.au, on our app or on 13 14 95.